Posted on
Posted in food, healthy, healthy eating, London, minimalism, music, plant based, recycle, vegan, vegan food, veganism, vegetarian, zero waste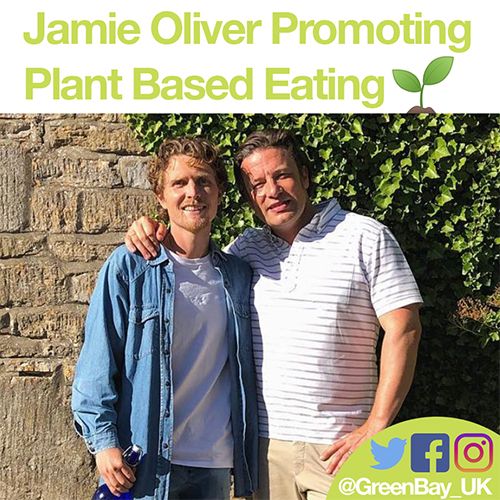 British celebrity chef Jamie Oliver is set to host a vegan episode of Channel 4's 'Jimmy and Jamie's Friday Night Feast' alongside vegan athlete Tim Shieff.

The show is hosted by Jamie Oliver and presenter, farmer and childhood friend Jimmy Doherty.
The episode will be dedicated to vegan food and plant-based eating, which promises to be interesting considering both of the presenters have been sceptical of veganism in the past.
Despite his scepticism of past, Oliver has more recently shown much more interest in the vegan diet, lifestyle and cuisine, even coming to promote meat-free eating.
In May, he launched the five-day veggie challenge, ditching meat altogether for a week. He claims that meat-free eating is "good for your wallet, good for the planet and it can be really good for your health."
So keep your eyes peeled for this special vegan episode of Jimmy and Jamie's Friday Night Feast, which marks another of veganism's strides into the mainstream spotlight!