Posted on
Posted in chef, cuisine, food, french, healthy, healthy eating, London, plant based, vegan, vegan food, veganism, vegetarian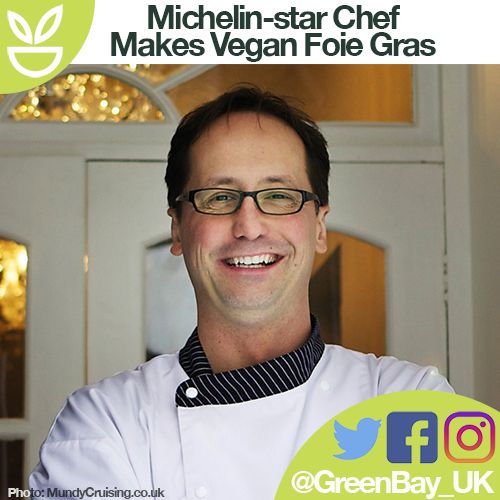 Michelin-star chef Alexis Gauthier has created a vegan alternative to the French delicacy Foie Gras.
Foie Gras is a pate made from the fattened liver of a duck or goose who has been force fed corn through a tube placed down the bird's throat. This food is considered by many to be one of the cruelest foods consumed, and has even been banned in the State of California.
Gauthier's creation is 100% plant-based, which he claims to have "the same kind of texture, sensation, and deliciousness of foie gras without killing any animals".
His innovative recipe uses lentils, walnuts, shallots and mushrooms, to give this 'faux gras' its meaty texture. Once he blends this ingredients together in a food processor, he adds a thick layer of vegan butter.
In a video, Gauthier claims, "It's delicious, if you serve that on toasted bread, it's actually better than foie gras."