Posted on
Posted in Camden, food, Hackney, healthy, healthy eating, London, minimalism, plant based, recycle, Shoreditch, vegan, vegan food, veganism, vegetarian, zero waste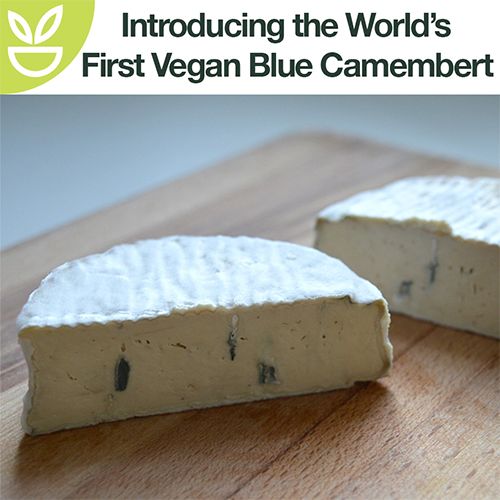 Whilst vegan cheese from past decades may have left a lot to be desired, the vegan market has expanded rather dramatically over recent years and there has never existed such a vast array of different plant-cheeses made predominantly using nuts, tofu or coconut oil.
Halloumi, smoked gouda, bleu cheese, mozzarella, parmesan, cheddar, camembert, ricotta... there has emerged such a truly impressive variety of vegan cheeses!
And now, Mouse's Favourite - a London-based, family-owned artisan cheese company - have come up with an exciting addition to the variety...
Camblue: A cashew-based camembert-style cheese with the rind of a traditional camembert and a soft bleu-cheese style centre. 
Mouse's Favourite are famous for their traditional camembert cheese which they released in May 2016, soon after staking claim to 'Best Dairy-Free Cheese' in the Peta Vegan Food Awards in 2017 and Ethica magazine's cheese taste test.
Find their whole range of artisan cheeses here