Posted on
Posted in cellular agriculture, dairy, documentary, fitness, health, lab meat, lifestyle, milk, news, plant based, vegan, veganism, vegetarian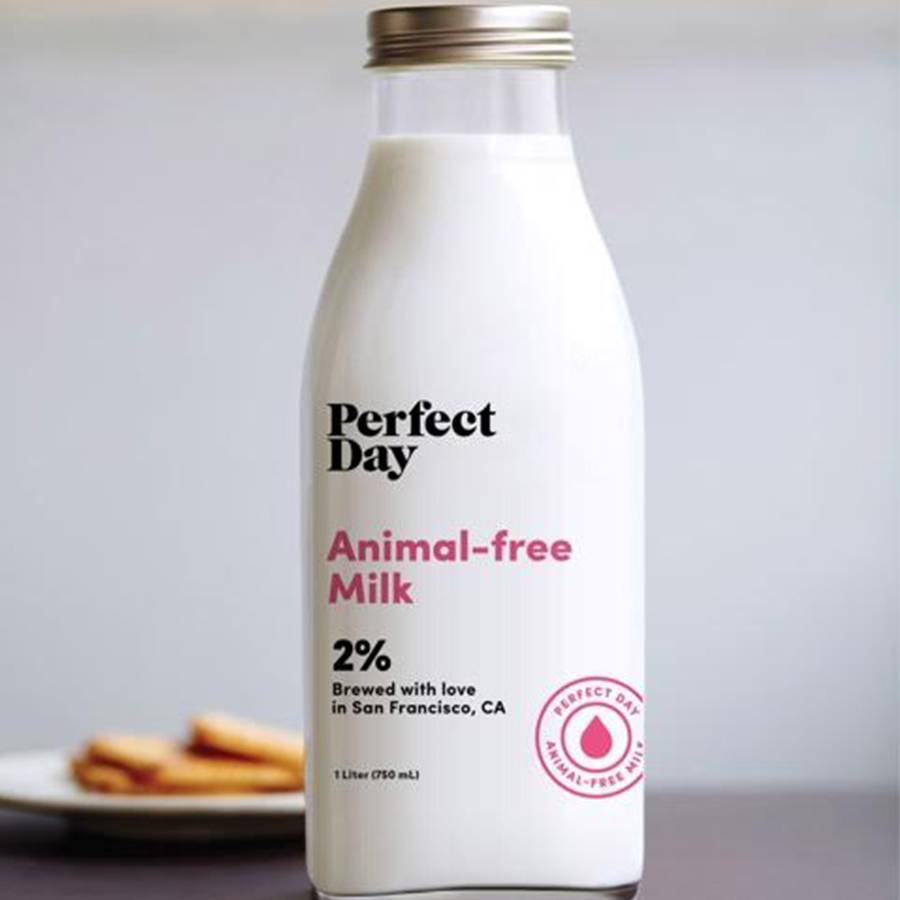 Perfect Day, a Berkeley-based startup, have recently achieved their $24.7 million funding campaign and have secured the patent for their bold new idea: cow-free milk produced using gene sequencing and 3D printing to create diary proteins. Pretty wild idea, right?
Unlike similar efforts within the emerging cellular agriculture industry to produce so-called 'lab-meat', this 'dairy' milk doesn't require any cells to be extracted from cows whatsoever, so it is technically vegan.
The way it is produced is by using yeast and ancient fermentation processes to form whey and casein – the same dairy proteins found in convention cow's milk. They claim that the product is completely free from antibiotics, hormones steroids, and cholesterol.
Despite claims that it will give consumers passionate about their health, animals and the environment a healthier and more sustainable alternative to cow's milk, it does bring into question how this product will compare to conventional plant-milks in terms of its environmental impact.
Most importantly, it potentially raises questions about how healthy this milk is. Though technically vegan (having no use of animals or even animal cells in its production), it does whey and casein, which have been suggested to be detrimental to human health, with many studies linking them to the stimulation of cancer cell growth.
However, for those who wish to continue drinking cow's milk and are not enticed by the vast array of healthy plant-milks out there, it could be a great alternative. Cow's milk without the suffering; it sounds like it could be a big step forward towards a more cruelty-free world.
Let us know your thoughts in the comments below. Would you drink the milk?
Check out our full range of dairy-free milk alternatives here: https://goo.gl/M86XmV
If you want to find out more, check out Perfect Day's website here: http://www.perfectdayfoods.com