Posted on
Posted in animal rights, animals, dairy free, London, plant based, vegan, veganism, vegans, vegetarian, vegetarianism, veteran, war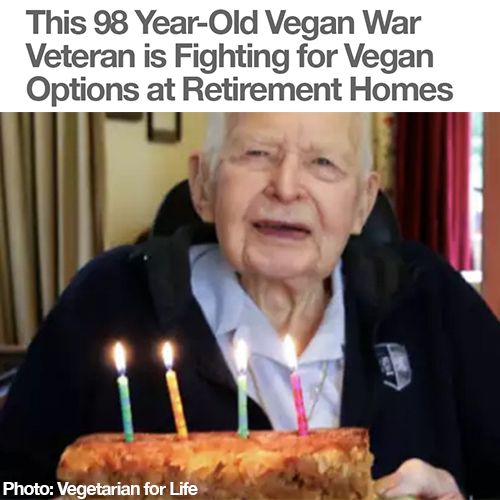 Roy Burdin is a 98-year-old World War II veteran who is a life-long vegetarian and vegan of over three decades! He's partnered with Vegetarian for Life to call for plant-based food options to be made available in assisted living facilities and retirement homes.
The vegan veteran reportedly told VegNews that "the only disadvantage to being vegan is that you live too long."
Burdin is fortunate to live independently and be able to make his own food choices, but wishes to secure the same freedom for other senior citizens.
Personally, Burdin is rather partial to a "good, straightforward, honest hummus", and believes that plant-based eating needn't be complicated.
Isn't he just the best!
Source: VegNews