Posted on
Posted in Camden, food, Hackney, healthy, healthy eating, London, minimalism, plant based, recycle, Shoreditch, vegan, vegan food, veganism, vegetarian, zero waste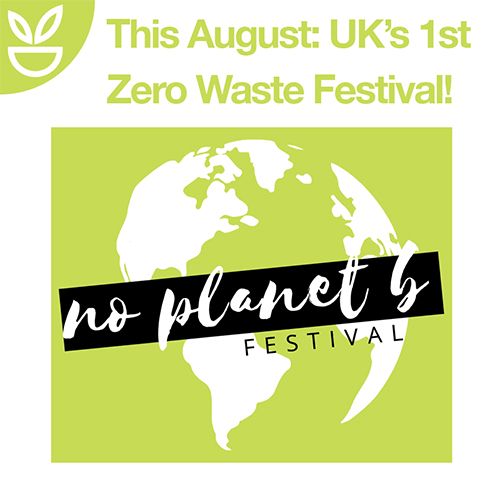 'No Planet B' festival is taking place this August 17th - 19th in the Cotswolds.
UPDATE: The festival has been posponed until 2019! More here
This festival may be the first of its kind in the UK, but it looks set to make a good first impression. You can expect plenty of vegan street food, top tips on reducing waste, yoga sessions, live music and of course the company of great people and the beautiful English countryside.
According to the festival's website, No Planet B Festival was "born out of a desire to bring together vegans, minimalists, zero wasters and the 'Just Curious'"
Their vision is to "unite the largest social movements of our time to spread awareness about how to live in a more sustainable and ethical way"
Alongside encouraging more people to try a plant-based diet, here at GreenBay we're passionate about reducing plastic; using our reusable coffee cups, cotton tote bags, steel and glass water bottles, metal straws and opting for biodegradable or recyclable materials where possible.
As more manufacturers are swapping their packaging for more eco-friendly alternatives such as biodegradable plastics, we hope to soon see the day where single-use plastic is a thing of the past!
Meanwhile, we're doing our best to find zero-waste alternatives to some of the products we have in-store, and will soon we launching a dedicated zero-waste section on our website!