Posted on
Posted in food, healthy, healthy eating, Liverpool, London, minimalism, music, plant based, recycle, vegan, vegan food, veganism, vegetarian, zero waste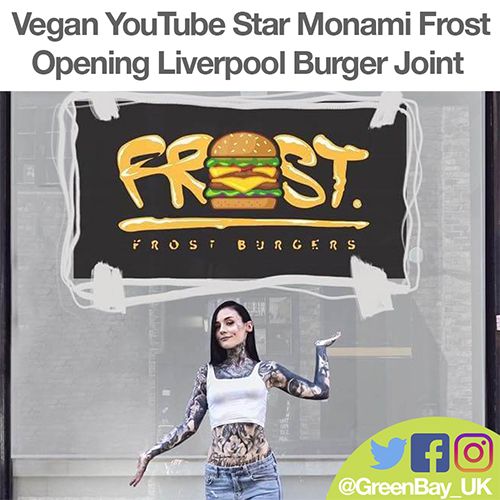 Momani Frost announced the 'hardest secret' she's had to keep yesterday on her Instagram... She's opening a brand new vegan burger joint - 'Frost Burgers' - in Liverpool.
After a year of hard work, and issues with contractors and building regulations, she finally picked up the keys. In her YouTube video, she says that no 'big companies' are going to be involved, just her and her small team. 
Unfortunately there's no concrete opening date as of yet, but Frost assures her and her team are working fast to get open as soon as they can.