Posted on
Posted in Camden, food, healthy, healthy eating, London, plant based, vegan, vegan food, veganism, vegetarian, Wagamama\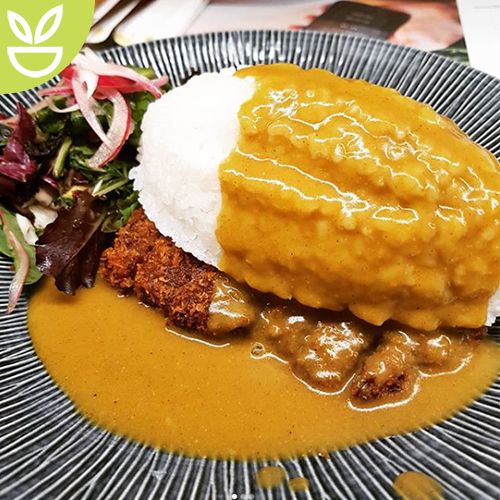 The Japanese-inspired, UK-based food chain is expanding its vegan options.
After launching an exclusive vegan dish alongside Cook Daily back in the new year, Wagamama is now teaming up with the Vegan Society to launch a range of new vegan dishes with the Society's stamp of approval.
On their Instagram, The Vegan Society said the following: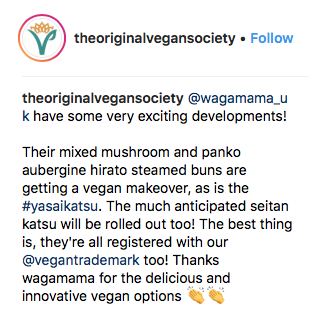 Wagamama already offers various vegan-friendly options, such as the burosu, yasai pad-thai, yasai yaki soba (with rice noodles), yasai samla curry, and the yasai itame.... so these new options are going to leave vegans and plant-based eaters spoilt for choice!
On Wagamama's website, they state: "this vegan menu has been designed around the idea that meat free shouldn't mean taste free."
Here's to more flavoursome vegan dishes on the high street!!
Photo: The Vegan Society (Instagram)